A.M. Sep 11
8:45-9:35
China's economic and trade situation and challenges——Wang Yang, Manager of Financial Futures Research Department, Shenyin & Wanguo Futures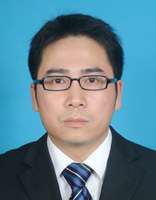 Wang Yang, Ph.D. in Finance, winner of CFA and FRM certificates, lecturer of Shanghai Financial Talents Lecturer Group of Shanghai Financial Work Committee of the Communist Party of China. With 9 years of experience in macroeconomic research, his current main research direction is macroeconomic and financial derivatives. He often publishes relevant research articles in newspapers and periodicals such as Futures Daily and Shanghai Securities Journal, and has won the first prize of the 4th Financial Futures and Options Essay Competition of CICC. He has participated in many important issues such as completing the Interim Association's Belt and Road and OTC options.
9:35-10:05
Global base chemical outlook and benzene fundamentals——Ding Wei, Director of IHS Markit
Ding Wei, Director of IHS Markit, in the aromatics and chemical fiber team of IHS, focusing on the polyester industry chain. Mr. Ding has joined IHS in 2012, and prior to this, he has worked in the chemical trade for many years, mainly involving polyolefins and PTA business. Mr. Ding has graduated from Suzhou University in 2000 with a major in international trade.
10:05-10:35
Asian textiles market share change and industrial investment environment analysis——Zhen Shengwei, CCFGroup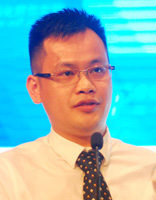 Currently the head of CCFGroup Cotton Textile Industry Chain. Mr. Zhen is a senior consultant of textile yarns. He has been engaged in the textile industry market analysis for more than ten years and repeatedly published critical speeches at textile and yarn, fiber and fiber conferences at home and abroad, and has participated in many research and training topics related to cotton and cotton yarn futures projects. He has been writing textile market analysis, research report, investment feasibility analysis report of various links in the industry chain in a long run. Main research directions: Domestic cotton yarn, polyester yarn, rayon yarn, blended yarn and other products market trends and operation status, decision-making reference; China's textile industry operation status and industrial structure adjustment trend research; international textile and garment industry pattern exploration; Pakistan, India, Taiwan, Uzbekistan and other countries and regions import yarn market conditions and operational decision reference; domestic and international spinning, weaving capacity layout and competitive advantage comparison terminal consumption and international textile and apparel import and export comprehensive analysis and trend interpretation.
10:45-11:15
Polyamide 66 market overview——Crystal Chiang, Director of PCI Wood Mackenzie in Asia
Dr. Crystal Chiang is a native of Taiwan and graduated with a BS in chemistry from Soochow University (東吳大學) in Taipei. And she went on to receive a Ph.D. in chemistry from University of Massachusetts, Lowell in United States. After graduation, Crystal worked for BASF Taiwan for her first job in petrochemical industry in 1998, and then moved to only caprolactam producer in Taiwan, CPDC (China Petrochemical Development Corporation) for 7 years. In 2007, Crystal joined CMAI focusing on nylon intermediates, polymers and related businesses in Singapore. She joined PCI continuing her professional life in the nylon industry in 2010. PCI has been acquired by Wood Mackenzie in 2015 and now the company is renamed to Wood Mackenzie Chemicals. Crystal currently lives in Taipei, Taiwan.
11:15-11:45
Nylon industry pattern outlook under the trend of integration——Zhao Juan, Senior Analyst, CCFGroup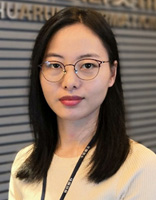 Ms. Zhao has joined Huarui Information in 2012, and has been focusing on the research of nylon industry chain. She is mainly engaged in market analysis of the middle and lower reaches of nylon, and has participated in many industry forums and lectures, and has led a number of large-scale researches.
P.M. Sep 11
14:00-14:30
Recycled nylon 6 fiber application prospects and trend forecast——Liu Xiangdong, Vice President of Market R & D of Guangdong Xinhui Meida Nylon Co., Ltd.
Mr. Liu has been engaged in chemical fiber production, technology, market research and development, focusing on the development of differentiated products (colored yarn, recycled, functional filament). In the earlier time, Mr. Liu has been the vice president of research and development at Xinhui Dehua Nylon Chip Co., Ltd., and has recently transferred to Changde Meihua Nylon Co., Ltd. as vice president of market research and development.
14:30-15:00
Introduction of microfiber synthetic leather——Ma Duanrui,Assistant Manager of Huafon Microfibre (Shanghai) Co., Ltd.
With more than ten years of experience in the polyamide (nylon) market, Mr. Ma has participated in and led number of the development and applications of polyamide. Since joining Huafon Microfiber in 2018, he has been mainly engaged in the analysis and forecast of the polyamide market, and has provided information support for the company's projects and preparatory work for the development of new suppliers.
15:10-15:40
Modification technology and application trend of polyamide materials for automobiles ——Ding Zhengya, Product Development Director of Automotive Materials Division of Kingfa Sci.& Tech.Co., Ltd.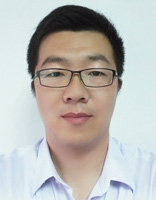 After attaining a master's degree in 2007, Mr. Ding has joined Kingfa Sci. & Tech. Co., Ltd. and is currently responsible for the product development of the Group's automotive materials. He has been engaged in the research of modification technology of automotive polymer materials for more than ten years, especially for nylon and PBT materials development work, with rich experience in material research and application development. He has presided over the development of a variety of engine peripheral nylon materials and PBT products, and published a number of patents and papers.
15:40-16:40
Roundtable discussion:Fuhua Weaving, Highsun Synthetic Fiber, Hengyi Petrochemical, Yuehua and other important insiders to discuss the hot issues of industrial landscape, enterprise layout and demand changes. (Business rankings are in no particular order.)