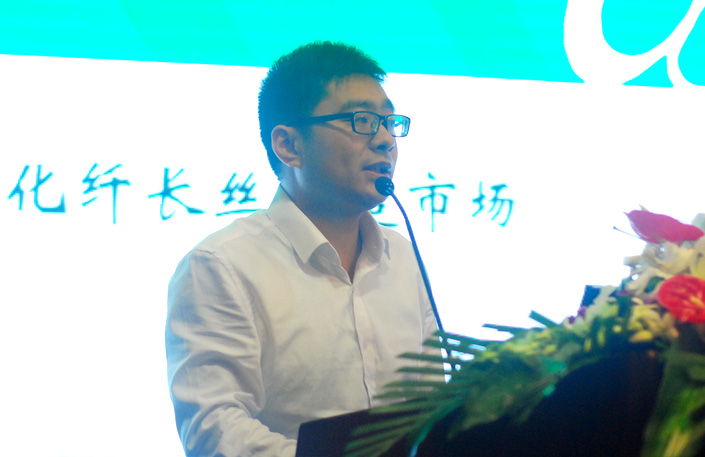 Mr. Ni first briefly addressed current chemical filament weaving market, as well as the processes of filament downstream manufacturing. And then he introduced domestic major filament weaving clusters, jet loom and knitting clusters' location, as well as grey fabric exchange centers and dyeing and printing capacities' location.
Second, he talked about current status of chemical filament weaving market in Jan-Aug 2016 from micro and macro sides. On macro side, demand is still sluggish, and grey fabric sales is limited. The industry suffers tight cash flow and the credit on chemical filament plants is tighter. On micro side, plant operating is steady (except for G20 influence), and price of grey fabric increases slower than filament, so their profit is not improved. But as feedstock prices rise, the risk of building stocks reduces and therefore inventory of grey fabric accumulates.
Finally, Ni introduces the changes and features of filament.
1. Equipment upgrading
2. Extension of industrial clusters
3. Orders with more batches in small quantities
4. Management operation change
5. Product fashion change-PFY
6. changing of polyester, spandex and nylon products' application trend