"Green fiber", green life

¡ª¡ªLiu Xiangdong, vice market manager of Guangdong Xinhui Meida Nylon Co., Ltd.
2016-09-23 15:20:12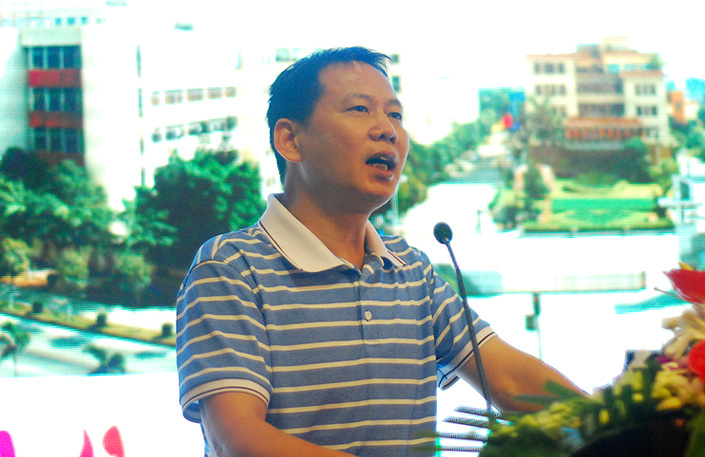 Mr. Liu first introduced "Green fiber" to the audience. Green fiber is a kind of chemical fiber which is produced by recycled feedstock and the producing and finished product are low-carbon and environmental friendly. It's "green" throughout the whole production cycle, including selecting feedstock, manufacturing processes and waste treatment. Green fiber includes dye-free fiber, bio-fiber and recycled chemical fiber.
Then he talked about the development of "Green fiber". China started color masterbatch R & D since 1970s and introduced dope-dyed spinning technology in early 1980s. This technology, which was mainly used in polyester and PP fiber industries, was applied in nylon production in 2002. The products were brought to the market since 2005. The market grew rapidly since 2010 and witnessed high-speed development in 2014. Meida started R & D and production of green fiber in 2006, and then selected customers in masterbatch, additive and fiber segments, and brought the products into the market. After development for more than a decade, Meida has developed more than 30 green fibers exported to other countries. Green fiber is also a strategic project of the company.
With increasing awareness in environment protection, green manufacturing has become a new direction in China. The environment load capacity in most regions of Jiangsu, Zhejiang and Fujian where have intensive chemical fiber capacity has been very limited, unable to support sustainable development under current mode.
Water used to process textiles of coloron fiber can largely be recycled with limited waste water discharge. Textiles of coloron fiber is even, rich and fast in colors and can sustain high elasticity, with short production period. The fiber is mainly applied in socks, underwear, ribbons, etc.
Then he also pointed out some problems.
1. Poor ability for independent masterbatch research and development
2. High requirement of order quantity, luster fiber color, limited colors
3. Standard green fiber industry system needs to be improved
4. Different future development recognitions for color yarn