CPL market outlook

°™°™Huang Wei, Sinopec Chemical Products Sales Company
2016-09-22 15:15:04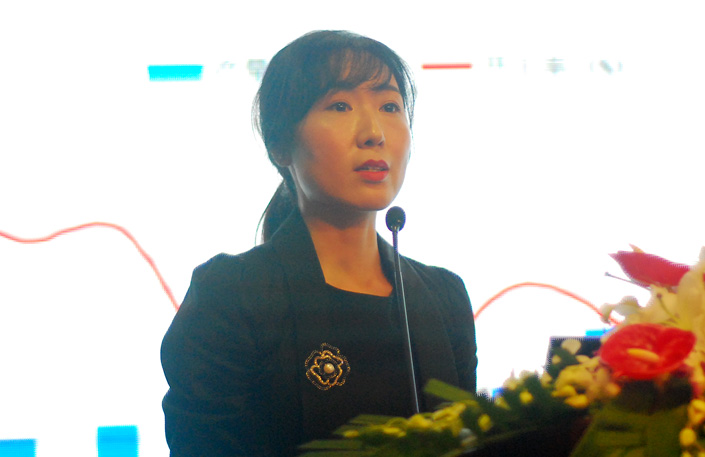 Ms. Huang pointed out the unbalanced supply-demand structure in CPL market, and overall operating rate this year is only 70%, but will drop further next year. CPL investment tide has come near to the end, but the turning point may appear in 2019 as there is no new capacity release. As the industry falls into deficits, operation is curbed and prices consolidate lower. Trading prices in 2016 have dropped 2/3 from the high point in 2008, and import dependency slumps. CPL imports have been extremely compressed, and apparent consumption grows steadily, but import is dominated by 'Äúprocessing with imported materials'ÄĚ. Total inventory still in rational range, though CPL inventory shrunk sharply in Jul to Sep with a surging price, she still show optimistic expectation for the Q4 price trend. With the benzene prices fall to rational level, benzene import surges, but hug gap remained in China.
Ms. Huang implies that though the foreign devices exited gradually, China CPL consumption need to be upgraded. Demand growth of benzene downstream mainly come from phenol and cyclohexanone. As downstream polymer capacity grows rapidly, the bitter days will continue to last for a long time.
At last, she summarizes that due to the consumption upgradation, global nylon consumption will grow stably. As downstream polymer capacity expanded intensively in 2015-2016, the overall demand, operation, processing cost and inventory of chip and NFY in 2016 are weaker than that in 2015.Due to a slow-down investing pace in China and the gradual exiting foreign suppliers, global CPL overcapacity is far less than expected, and the bottom of industry cycle has already formed. CPL producer has suffered severe losses, and CPL price will mainly change with benzene in the future. Production restriction, downstream consumption upgrade and export will be solution for CPL in the future.