World benzene market in-depth analysis and the 13th Five-Year Plan forecast

°™°™Yu Jing from China National Petroleum and Chemical Planning Institute
2016-09-22 14:40:53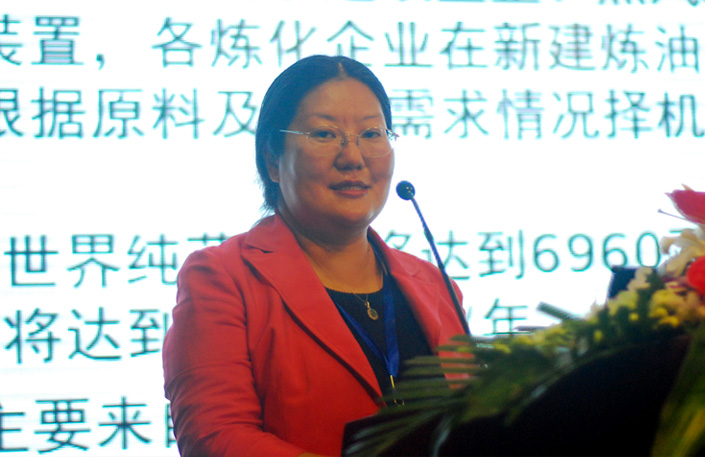 Ms. Yu divides her report into 6 parts.
1. Market review
2. World benzene production and trade flow change, including 2.1 World benzene production; 2.2 World benzene consumption and market forecast; 2.3 World benzene production, consumption and trade; 2.4 World benzene development tendency.
3. China benzene production and consumption, covering 3.1 China benzene production; 3.2 China benzene import and export; 3.3 China benzene consumption structure; 3.4 China's new benzene projects in the coming years; 3.5 China benzene downstream product demand and market forecast 3.6 Supply of benzene in H1 2016 and demand forecast; 3.7 Competition and complementation of oil-based benzene and hydrorefining benzene
4. China benzene development trend during the 13th?Five-Year Plan
5. Benzene price forecast, containing 5.1 World benzene price change analysis; 5.2 China benzene price change analysis
6. Conclusion and suggestion. The diversification of olefin production methods is influencing benzene market globally. In the future, benzene supply may continue to be tight in North America and Europe. In the regions where ethylene production cost is competitive, benzene supply is mostly tight.
Rising benzene production in Asia would be exported to China.
In China, large integrated aromatic projects are under construction, and refiners would increase continuous catalytic reforming, so benzene supply would increase.
Growing population in the future is driving demand growth for textile and filament. Viewing the global aromatic market, there are periodical or regional supply surplus or shortage. In China, there is still space in the industrial chain, while growth rate may evidently reduce.
The way of economic growth in China will be changing gradually, and low labor cost will disappear. The future development is more on innovation, elevation of work efficiency, low cost and integration.